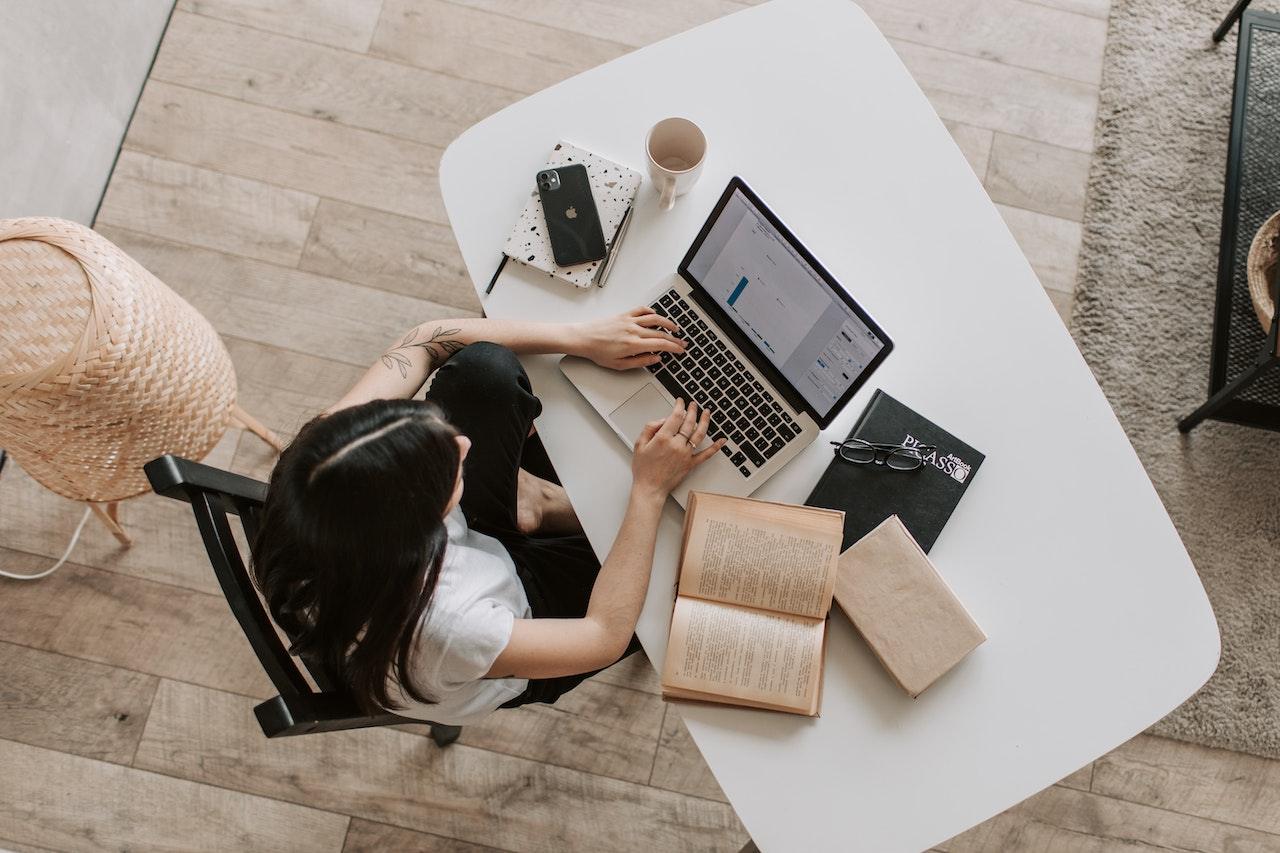 In today's fast-paced world, staying productive and efficient is essential for success. The HP Pavilion x360 14 Inch 2-in-1 Convertible Laptop is the perfect tool for achieving your goals and taking your productivity to the next level. In this article, we'll take a closer look at the features that make the HP Pavilion x360 the ultimate productivity machine.

Sleek and Lightweight Design

The HP Pavilion x360's sleek and lightweight design makes it the perfect companion for busy professionals and students who need to work on the go. The 14-inch Full HD touchscreen display provides crisp and clear visuals, making it easy to work on documents, spreadsheets, and presentations. Plus, with its 2-in-1 design, you can use it as a laptop or flip it around to use it as a tablet, giving you even more versatility and flexibility.

Powerful Intel Core Processor

One of the standout features of the HP Pavilion x360 is its powerful Intel Core processor, which delivers lightning-fast performance and smooth multitasking capabilities. Whether you're running multiple applications at once, streaming video, or editing photos and videos, this laptop can handle it all with ease.

High-Quality Graphics and Immersive Sound

The HP Pavilion x360 boasts high-quality graphics, making it an excellent choice for graphic designers, video editors, and gamers. The Intel UHD Graphics 620 provides stunning visuals and smooth playback, while the Bang & Olufsen dual speakers offer rich and immersive sound.

Large Storage Capacity and Long-Lasting Battery Life

The HP Pavilion x360's large storage capacity of up to 512GB of SSD storage means you can store all your important files, documents, and media without worrying about running out of space. Plus, with its long-lasting battery life of up to 8 hours, you can work and play all day without having to stop and recharge.

Range of Connectivity Options

The HP Pavilion x360 comes with a range of connectivity options, including USB Type-C, USB 3.1, HDMI, and an SD card reader. This means you can easily connect to other devices and peripherals, such as external monitors, printers, and cameras, and transfer data quickly and easily.

Final Thoughts

Overall, the HP Pavilion x360 14 Inch 2-in-1 Convertible Laptop is the ultimate productivity machine, offering outstanding performance, versatility, and connectivity. Whether you're a busy professional, a student, or a gamer, this laptop can help you achieve your goals and take your productivity to the next level. So why wait? Invest in the HP Pavilion x360 today and see the difference for yourself!
Apr 10, 2023

Category:

News
Comments: 0