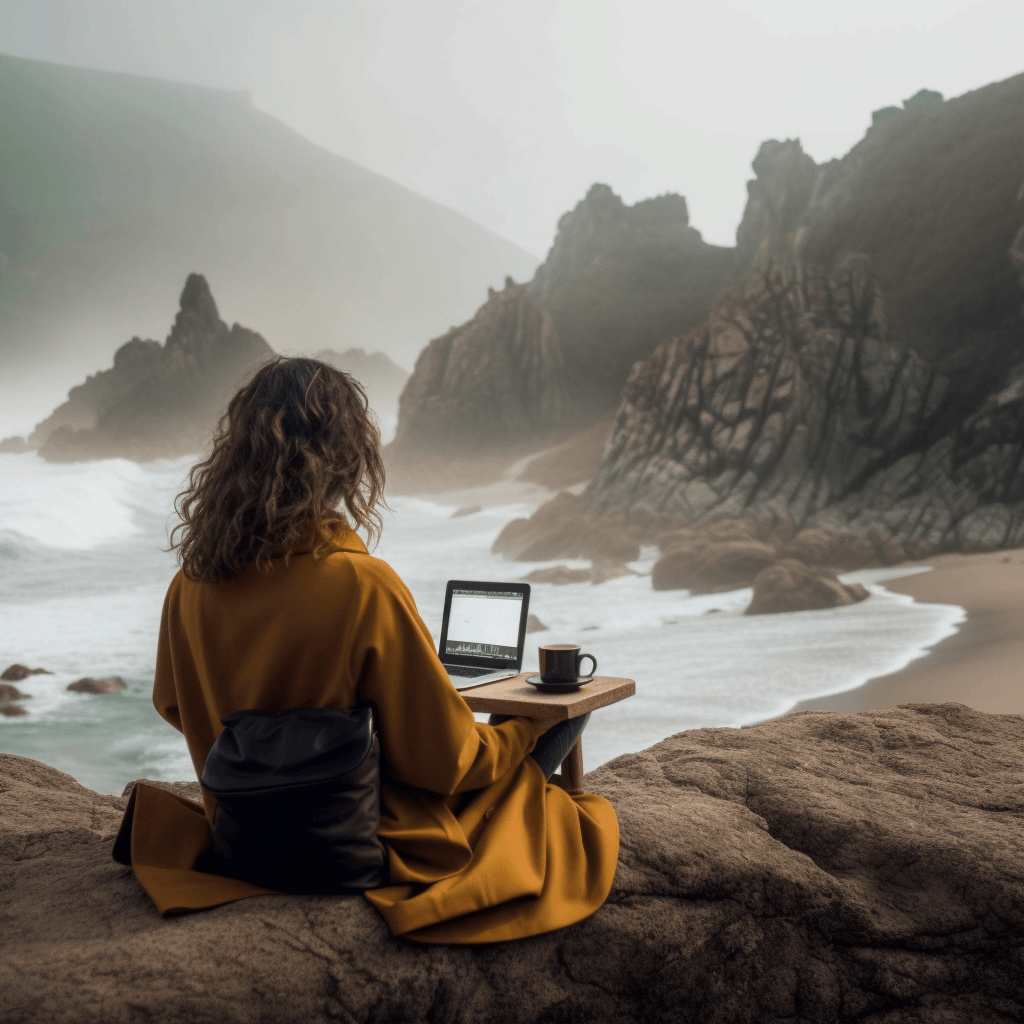 Traveling can be an extraordinary journey that unveils an array of experiences. Whether it's a long-haul flight to an exotic location or a short business trip, you often need one essential tool - a reliable, lightweight, and powerful laptop. When talking about such a gadget, it's impossible not to mention the Dell XPS 13 9310 Ultrabook. This compact and powerful laptop is designed to cater to the needs of frequent travelers who can't compromise on performance, battery life, or quality.


Overview of Dell XPS 13 9310 Ultrabook

The Dell XPS 13 9310 Ultrabook is a true spectacle of modern engineering. Armed with a 11th Generation Intel Core i7 processor, Intel Iris Xe graphics, up to 16GB LPDDR4x RAM, and up to 2TB M.2 PCIe NVMe SSD, it can handle everything from multitasking to demanding software with grace. Not to mention, it has a 13.4" UHD+ (3840 x 2400) InfinityEdge touch display that promises a top-notch visual experience. But it's not just the specs that make the Ultrabook special; it's also its ultra-sleek design, portability, and impeccable build quality.

Design & Build Quality

Dell's XPS line is renowned for its top-tier design and the XPS 13 9310 Ultrabook is no exception. The aluminum body gives it a premium look while adding to the durability. The diamond-cut edges around the trackpad lend an added touch of sophistication. The use of carbon fiber composite in the interior assures a lighter yet sturdy build. The ultrabook's slender frame, measuring 0.58 inches at its thickest point, is impressively slim.

Despite being incredibly compact and lightweight, weighing around 1.2 kg (2.65 pounds), the Dell XPS 13 9310 Ultrabook does not compromise on build quality. It exhibits a strong hinge design, ensuring the screen remains stable at any angle. Moreover, the laptop has been subjected to a number of durability tests to ensure it can withstand real-world conditions.


Display Quality

One of the most stunning features of the Dell XPS 13 9310 Ultrabook is its 13.4" UHD+ (3840 x 2400) InfinityEdge touch display. With the ability to deliver striking visuals, this ultrabook takes the user experience to a whole new level. The display, boasting 500-nits brightness, provides crisp and vibrant images, ensuring excellent readability even in bright outdoor conditions - a necessity for travelers.

The InfinityEdge display, with a 91.5% screen-to-body ratio, provides an immersive viewing experience with virtually borderless visuals. Moreover, the screen supports HDR content and has a 1500:1 contrast ratio that ensures deep blacks and bright whites. From editing photos to watching movies, the user gets a color-accurate, vivid, and highly detailed visual experience.

Performance and Power

Powering the Dell XPS 13 9310 Ultrabook is the 11th Generation Intel Core i7 processor. This, coupled with the Intel Iris Xe graphics, delivers a solid performance that can handle demanding tasks, making it ideal for travelers who might need to edit photos, compile videos, or run intensive software on the go. With up to 16GB LPDDR4x RAM, multitasking becomes a breeze. The device manages several applications concurrently without lag, which significantly improves productivity, especially important for those working while traveling.

Storage won't be an issue either, as the laptop comes with up to a 2TB M.2 PCIe NVMe SSD. This allows for lightning-fast data transfer speeds and provides ample storage for all your documents, files, and multimedia content.

The Dell XPS 13 9310 Ultrabook also features GORE™ Thermal Insulation, providing thermal conductivity levels lower than air, which ensures that the laptop stays cool even under heavy workloads.

Battery Life and Portability

As an ultrabook designed with travelers in mind, the Dell XPS 13 9310 excels in terms of battery life and portability. With a weight of approximately 1.2 kg (2.65 pounds) and a sleek profile, it fits comfortably in most bags and backpacks, causing minimal burden during travel.

The Ultrabook comes with a 52Whr battery that provides excellent battery life, enabling the device to last a whole working day with moderate use. This means you can work on your projects, watch movies, or surf the web on long flights without worrying about running out of power. The device also supports fast charging, so you can quickly juice it up during layovers or short breaks.

Keyboard and Trackpad

The keyboard and trackpad play crucial roles in determining the usability of a laptop. The Dell XPS 13 9310 Ultrabook offers an impressive keyboard experience with well-spaced keys, decent travel distance, and a satisfying tactile response. The white LED backlighting is a practical addition, allowing you to type effortlessly in dimly lit environments.

The precision trackpad complements the excellent keyboard. The glass-covered trackpad is smooth, precise, and responsive. It easily recognizes multi-touch gestures, which can significantly enhance productivity and the overall user experience.

Connectivity and Features

For a compact Ultrabook, the Dell XPS 13 9310 packs an impressive array of ports and features. It comes with two Thunderbolt 4 (USB Type-C) ports, which support power delivery and DisplayPort. Additionally, there's a microSD card slot and a 3.5mm headphone/microphone combo jack. The laptop also comes with a USB Type-C to USB Type-A and HDMI 2.0 adapter, increasing its versatility.

In terms of wireless connectivity, it supports Wi-Fi 6 and Bluetooth 5.1. The built-in HD webcam and stereo speakers make it a great tool for video conferencing – an essential feature for remote workers and business travelers.

Software and User Experience

The Dell XPS 13 9310 Ultrabook comes pre-loaded with Windows 10 Home, providing a familiar and user-friendly operating system for most users. The pre-installed Dell Optimizer application enhances the overall performance of the laptop by learning and adapting to your usage pattern over time. It optimizes power, audio, battery life, and even launches your most frequently used apps faster.

The combination of superior hardware and intuitive software ensures a seamless user experience. Whether it's editing a presentation, conducting a video call, watching a movie, or simply browsing the internet, the XPS 13 9310 performs each task smoothly.

Pricing and Value

The Dell XPS 13 9310 Ultrabook, with its high-end specifications, outstanding build quality, and excellent user experience, comes with a premium price tag. However, considering the features it offers, the Ultrabook offers excellent value for money.

While the price might be a tad high for budget-conscious travelers, for those seeking a robust, reliable, and portable workstation that doesn't compromise on performance or quality, the Dell XPS 13 9310 Ultrabook is worth every penny.

Conclusion

Choosing a perfect travel companion, especially in terms of a laptop, is a challenging task. You need a device that is light, powerful, has a long-lasting battery, and stands up to the rigors of travel. The Dell XPS 13 9310 Ultrabook checks all these boxes and more.

With its superb build quality, top-notch performance, excellent display, and impressive battery life, it stands as a fantastic option for travelers. Despite its premium price, the range of features and benefits it brings to the table offer excellent value for the investment.

In conclusion, the Dell XPS 13 9310 Ultrabook doesn't just claim to be the ultimate travel companion – it truly is one. Unleash your adventures with the confidence that this powerful, versatile, and reliable laptop has got your back.
May 24, 2023

Category:

News
Comments: 0