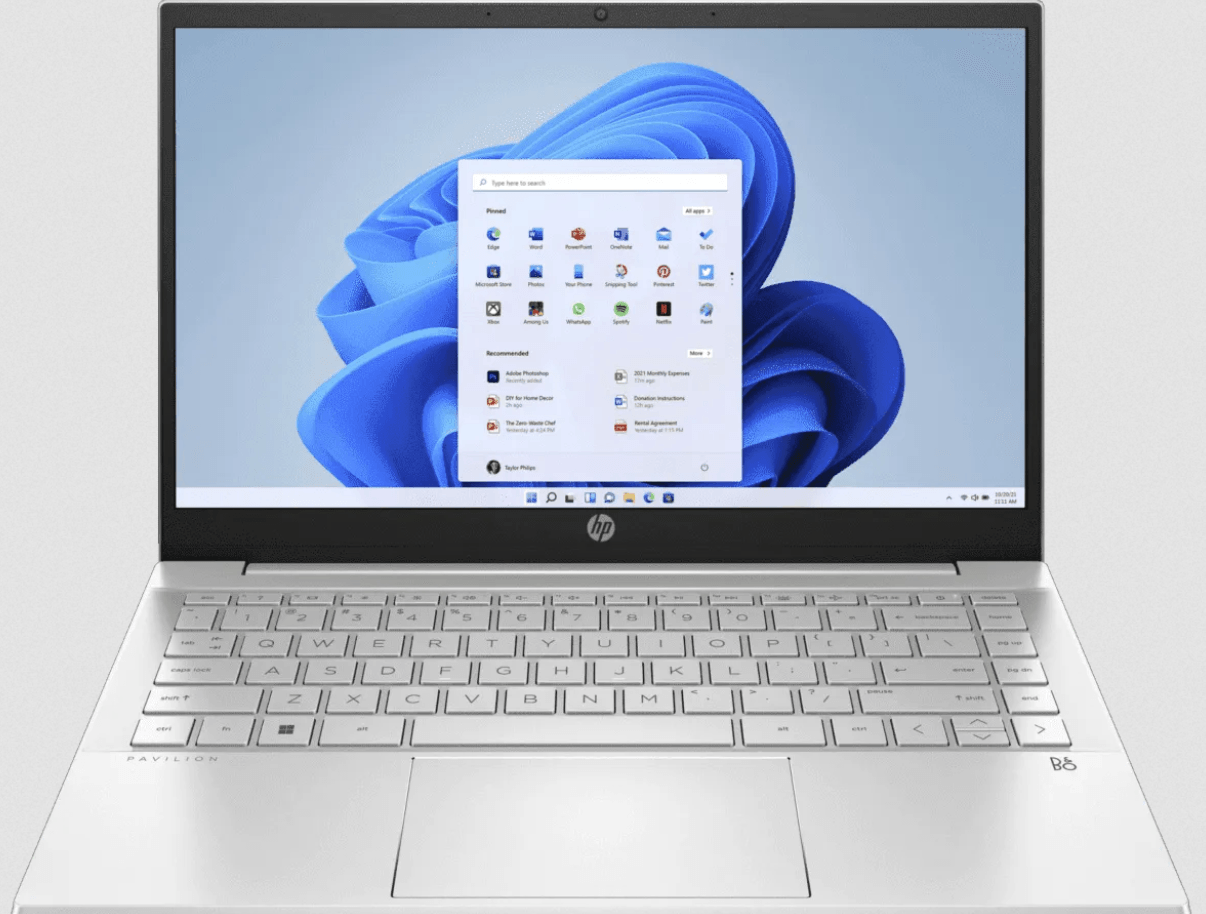 As a creative professional, having the right tools is essential to achieving your artistic goals. That's why the HP Pavilion Laptop 14-dv2053TU is the perfect companion for creatives who demand performance, versatility, and style in their technology. In this article, we'll take a closer look at the features that make this laptop stand out in the competitive landscape of creative computing.

Design and Display

First impressions matter, and the HP Pavilion Laptop 14-dv2053TU delivers in style. With a sleek, ultra-thin design and a polished aluminum finish, this laptop exudes sophistication and elegance. But it's not just a pretty face; the laptop's 14-inch high-resolution display provides stunning visuals that are perfect for graphic design, photography, and video editing. The display boasts a resolution of 1920 x 1080 pixels and is powered by Intel Iris Xe Graphics, which delivers fast and smooth performance for complex visual tasks.

Battery Life

Creatives need technology that can keep up with their demanding workflows, and the HP Pavilion Laptop 14-dv2053TU doesn't disappoint. Its battery life lasts up to 8 hours on a single charge, allowing users to work uninterrupted and without the fear of running out of power. This makes it a great choice for those who work on the go or in locations without easy access to power outlets.

Touchscreen Functionality

The HP Pavilion Laptop 14-dv2053TU also features a touchscreen display, which adds an extra dimension of creativity and flexibility to its functionality. Artists and designers can use digital pens to draw directly onto the screen, or use touch gestures to manipulate images and designs with precision and ease. The laptop also features a backlit keyboard, which makes it easy to work in low-light conditions and adds an extra layer of aesthetic appeal.

Performance and Storage

Under the hood, the HP Pavilion Laptop 14-dv2053TU is powered by an 11th Generation Intel Core i5 processor, which delivers lightning-fast performance for even the most complex creative tasks. It also features 8GB of DDR4 RAM and a 512GB SSD, which provide ample storage for large files and applications. The laptop also features fast Wi-Fi connectivity and Bluetooth 5.0, which makes it easy to connect to other devices and transfer files quickly.

Optimizing for Creative Work

To get the most out of the HP Pavilion Laptop 14-dv2053TU for creative work, there are a few tips and tricks that can help. First, be sure to calibrate the display to ensure that colors are accurate and consistent. This can be done using a color calibration tool or by adjusting the display settings manually. Additionally, it's a good idea to install software that's specifically designed for creative work, such as Adobe Creative Suite or CorelDRAW. Finally, consider using a digital pen or stylus to take full advantage of the laptop's touchscreen functionality and enhance your creativity.

Overall, the HP Pavilion Laptop 14-dv2053TU is an excellent choice for creatives who need a powerful, versatile, and stylish laptop for their work. Its high-resolution display, long battery life, touchscreen functionality, and support for digital pens make it an ideal choice for graphic designers, photographers, and video editors. With its fast performance, ample storage, and connectivity options, it's sure to keep up with even the most demanding creative workflows. So if you're in the market for a new laptop that can help you take your creative work to the next level, the HP Pavilion Laptop 14-dv2053TU is definitely worth considering.
Apr 02, 2023

Category:

News
Comments: 0