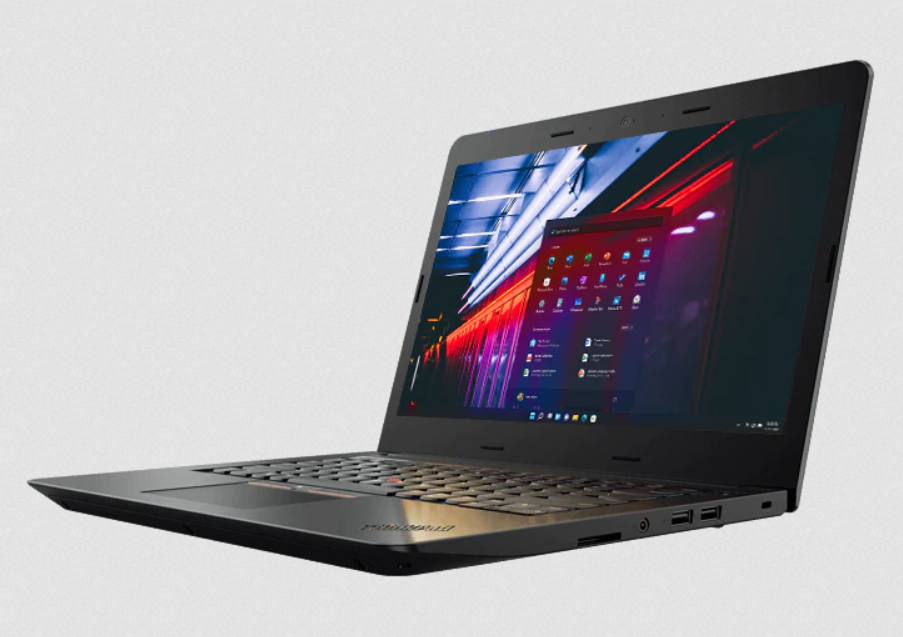 As a modern professional, it's crucial to have access to technology that keeps you productive, no matter where you are. The
Lenovo
ThinkPad Edge E470 is one of the top laptops in the market, and for good reason. This laptop has been designed with professionals in mind and offers a powerful performance, seamless productivity, and a sleek and stylish design.
One of the most important aspects of any laptop is its battery life. It's frustrating to be in the middle of a project and suddenly your battery runs out. That's why it's important to invest in a laptop that has a strong battery life and the Lenovo ThinkPad Edge E470 delivers just that. With up to 8 hours of battery life, you can work all day without worrying about running out of power.
The Lenovo ThinkPad Edge E470 features a 14-inch HD display, Intel Core i5 or i7 processors, and up to 16GB of RAM. These specifications ensure that you have enough power to run your everyday applications and multitask with ease. The laptop also includes a 256GB SSD or a 500GB or 1TB hard drive, providing plenty of storage space for your files and documents.
The Lenovo ThinkPad Edge E470 also includes a range of ports and connectivity options, such as USB 3.0 ports, an HDMI port, and an SD card reader. This makes it easy to connect to all of your devices and peripherals. The laptop also features a full-sized keyboard, making typing a breeze, and a trackpad that is both responsive and accurate.
In terms of design, the Lenovo ThinkPad Edge E470 is both stylish and professional. The laptop features a sleek and durable design, making it the perfect choice for professionals who are always on the go. The laptop is also lightweight and compact, making it easy to carry with you wherever you go.
In conclusion, the Lenovo ThinkPad Edge E470 is an excellent choice for professionals who are looking for a powerful laptop that is both stylish and functional. With its strong battery life, powerful performance, and versatile connectivity options, the Lenovo ThinkPad Edge E470 is a laptop that will help you stay productive, no matter where you are. If you're looking for a
replacement laptop battery
for your Lenovo ThinkPad Edge E470, StoreShoppe is a manufacturer representative and distributor of replacement laptop batteries that you can trust.
Feb 04, 2023

Category:

News
Comments: 0